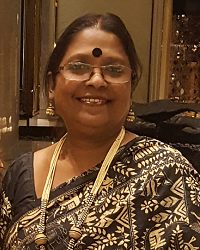 Dr. Sharmila Mitra
Behala College has travelled a long way since 1963 to the present day, crossing several hurdles and gaining strength and maturity in the process. Much is done and much more is proposed to be done as Behala College marches ahead.
Commitment to serve our students by providing quality education to all, irrespective of caste, creed, religion and economic status is one of the basic tenets on which our college stands.
To fulfill this objective many developmental programmes were initiated during the preceding years keeping in tune with the changing scenario of education. Besides regular classes we also arrange seminars, encourage cultural competitions and activities. Our teachers are not simply embodiments of academic brilliance, but of love, compassion and kindness too. A string of developmental projects including construction of Women's Hostel, Basket Ball Court, running of Rabindra Anushilan Kendra, free coaching classes for backward students under U.G.C. scheme have been undertaken by the college. In this endeavour of ours, involvement of all our past and present student is solicited.
We are determined to help our new generation to build a 'brave new world' where only love, fraternity, peace and harmony will rule. I wish all the students a very happy beginning of their career and hope to extend the 'Behala College family' with the support of parents, alumni and other academic bodies with whom we collaborate.